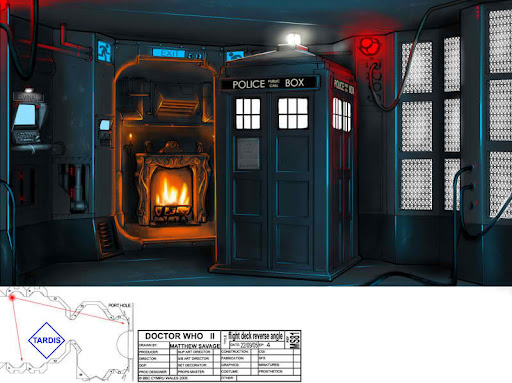 D is for Doctor Who
Image: From "The Girl in the Fireplace."
The revamped
Doctor Who
series is the best thing to come out of Britain since
Monty Python
, and one of the artists who gave out a fresh new look was Matt Savage (
Batman Begins, X-Men: First Class, The Dark Knight)
.
Matthew Savage was a design assistant for Series 1 and Series 2 of Doctor Who. He was also an associate designer and assistant art director for Series 1 of Torchwood. Outside of televised Doctor Who, he has contributed designs to Doctor Who DVD Files magazine. - tardis.wikia.com
His artwork is vibrant, stunning and alive. You almost feel like his Cybermen are jumping off the page.
So, hold on. Grab your sonic screwdriver and lets look at some of his best artwork for
Doctor Who
.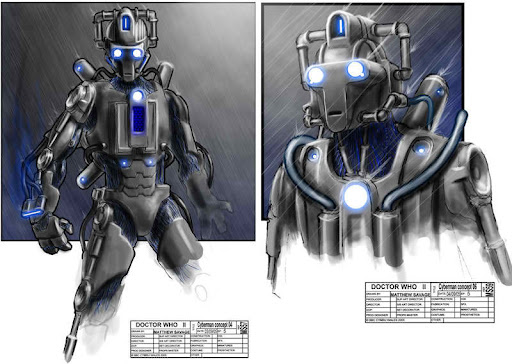 Cybermen
You can see more of Matthew Savage's portfolio at
http://www.mattsav.co.uk/
Via
ConceptArt.org Forums
What do you think of his amazing artwork?
This post is part of the month long "A-Z Challenge." For the next 27 days, I'll be choosing a letter from the alphabet and crafting a post around it. To read more of the posts in the series click here here. To find out more about the challenge go here.
Hosts:
Arlee Bird at
Tossing it Out,
Alex J. Cavanaugh,
Stephen Tremp at
Breakthrough Blogs,
Jenny Pearson at
Pearson Report,
Matthew McNish at
The QQQE,
Tina Downey at
Life is Good,
Jeremy Hawkins at
Retro-Zombie,
DL Hammons at
Cruising Altitude,
Shannon Lawrence at
The Warrior Muse,
Elizabeth Mueller,
Damyanti Biswas at
Amlokiblogs,
Karen Gowen at
Coming Down the Mountain,
and Konstanz Silverbow at
No Thought 2 Small.
Check the
Facebook page
and the Twitter hashtag is #AtoZChallenge.